VIDEO [CC] -
Introducing the new Deaf chefs emerging by Z VRS "Amateur Deaf Chef" in American Sign Language and entertainment for the Deaf social network community.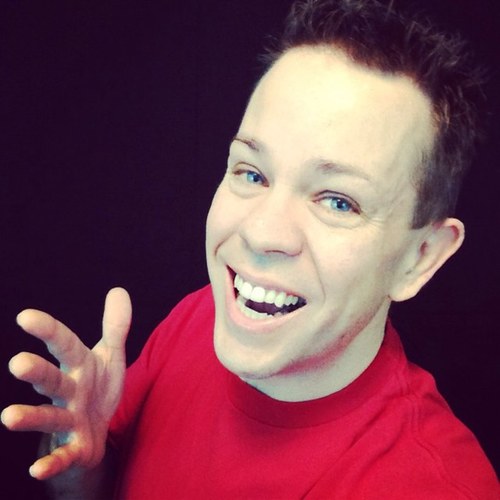 This is video of introduction of the
Deaf
chefs, Chad A Ludwig and Kurt the IRISH chef Ramborger in "
Amateur Deaf Chef Show
" The channel is based around what some might see as educational which is produced to provide entertainment.
Every recipe has an accompanying cook-along video, giving you simple step by step instructions to create the dish. Whether you're just starting out in the kitchen or a competent cook looking for inspiration for your next dinner party, there's a recipe for everyone, so if you like the look of a dish, grab your laptop, tablet or smartphone and cook-along!
Please don't forget to like and
subscribe
and comment if you find the video's entertaining as it really helps the channel to grow and also makes it far easier to to hear more from us in the future. Keep an eye for Amateur Deaf Chef new videos!
Introduction: Kurt the IRISH chef Ramborger With Chad A Ludwig.
Video by AmateurDeafChef
Amateur Deaf Chef - Texas Country Potato Salad.
Amateur Deaf Chef teams up with Kurt "the IRISH chef" Ramborger and demonstrates how to make a Texas Country Potato Calad dish! The recipe is
Here
Video by Z VRS
Follow AmateurDeafChef:
Subscribe -
www.youtube.com/subscription/amateurdeafchef
Subscribe -
www.youtube.com/subscription/chadaludwig
Facebook -
www.facebook.com/ChadALudwig
Twitter -
www.twitter.com/ChadALudwig
Website -
www.ChadALudwig.com
Linkedin -
www.linkedin.com/ChadALudwig
Follow Kurt the IRISH chef Ramborger:
Subscribe -
www.youtube.com/subscription/KURTtheIRISHchef
Facebook -
www.facebook.com/KURTtheIRISHchef
Follow Z VRS:
Subscribe -
www.youtube.com/subscription/ZVRSChannel
Facebook -
www.facebook.com/ZVRS
Twitter -
www.twitter.com/ZVRS
Website -
www.ZVRS.com
Related Kurt Irish Chef Ramborger:
'Chopped!' Featuring a Kurt 'the IRISH chef' Ramborger
Buda's Kurt Ramborger Is Nation's Hottest Chef
Famous Deaf Person Presentation On Kurt 'The Irish Chef' Ramborger
Amateur Deaf Chef - Chad A Ludwig & Kurt Ramborger
Deaf Chef 2014 - Kurt Irish Chef Ramborger